i recently saw these two rooms on sketch 42 and fell in love.
is it the sculptured legs on the night stand,
mixed with the curves from the wallpaper, lamp and bed...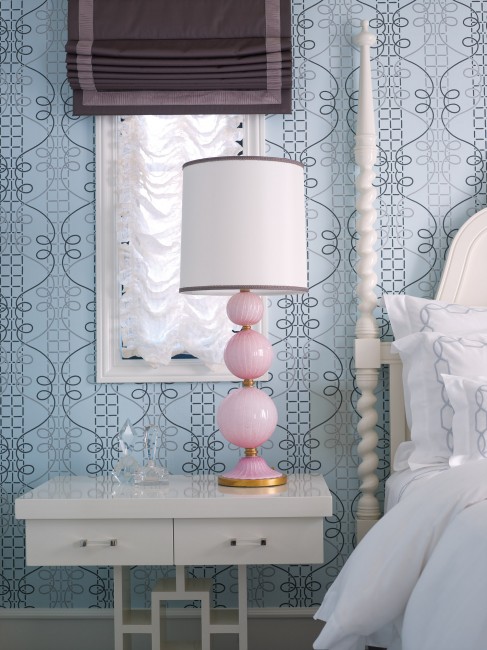 or billowy balloon window treatments
or maybe the gorgeous detail on the bathroom vanity?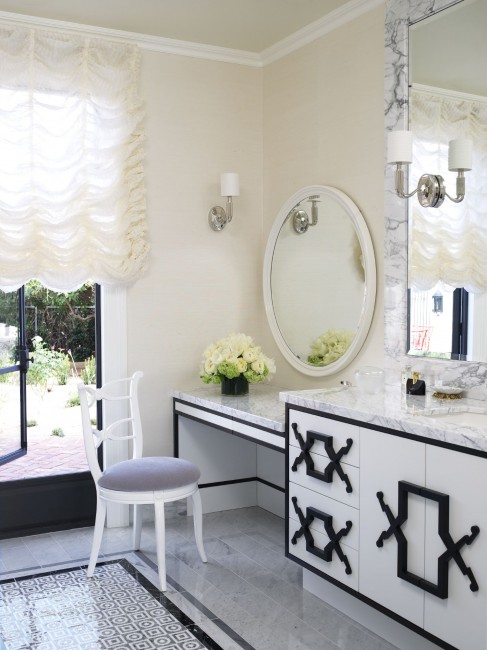 what ever it is, i love this girl's style.