i have been noticing more and more, items that are either reclaimed wood from railroad scraps, furniture inspired by factory elements and other various materials re-purposed.
perfect example of industrial. modern. chic.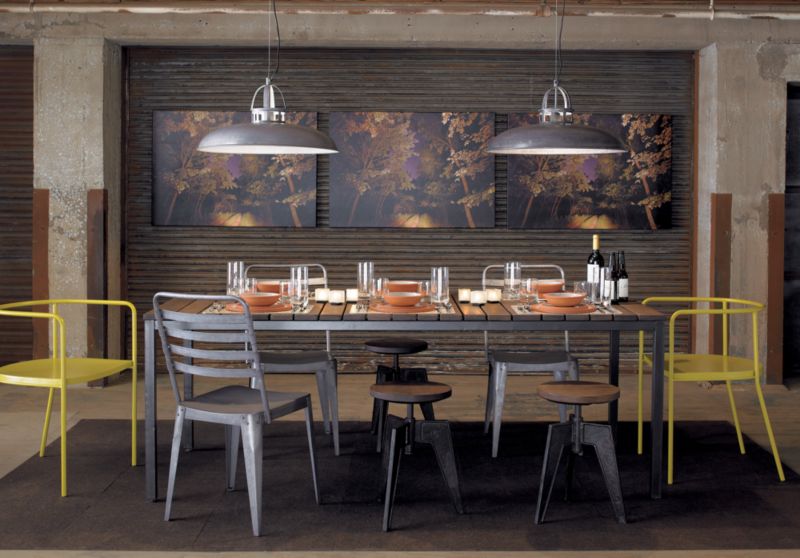 this first desk made me literally gasp when i saw it in person at crate & barrel. the detail on the table top was amazing and i loved the modern shape juxtaposed by the rustic nature of the materials.
made from reclaimed telephone poles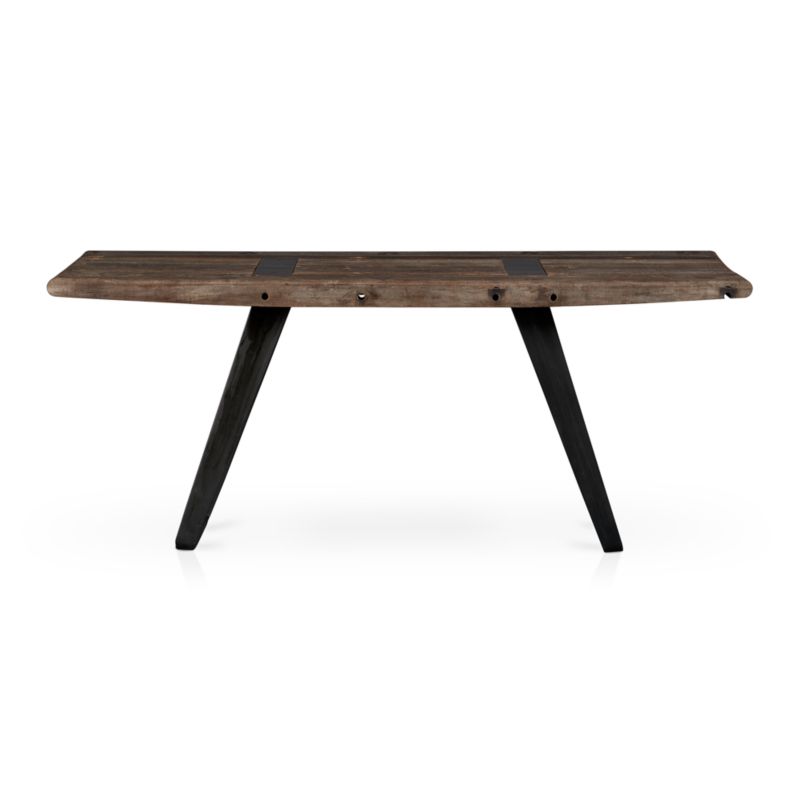 classic warehouse lighting
reclaimed wood from factories, mills and warehouses.
i've seen this style of coffee table at a couple different stores.
reclaimed antique doors create this tabletop
wouldn't this be great as a kitchen table with modern chairs?
galvanized steel-enough said

.
{i would love to pair this with a traditional pedestal table in a dark finish}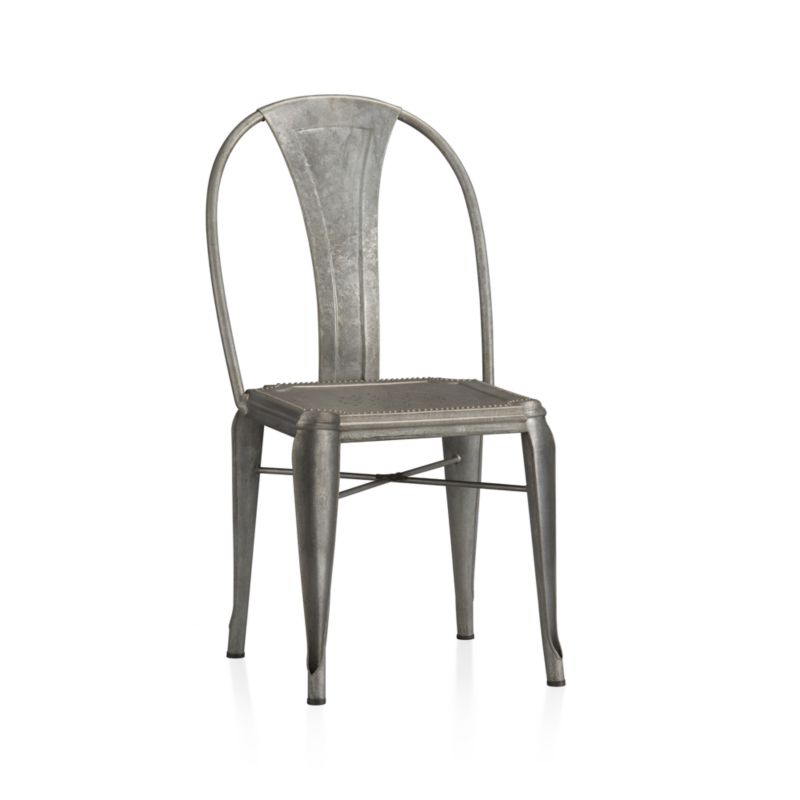 crank and steel= industrial